Rock by the Loch
'Rock by the Loch' presents 'Shark Sandwich'!
Saturday 13th May, 3 Villages Hall, Arrochar
'Shark Sandwich' is a Rock and Indie Rock Covers Band. No cheese, no sleaze just good tunes and great musicianship and well worth seeing live for a large injection of energy. Go see them!!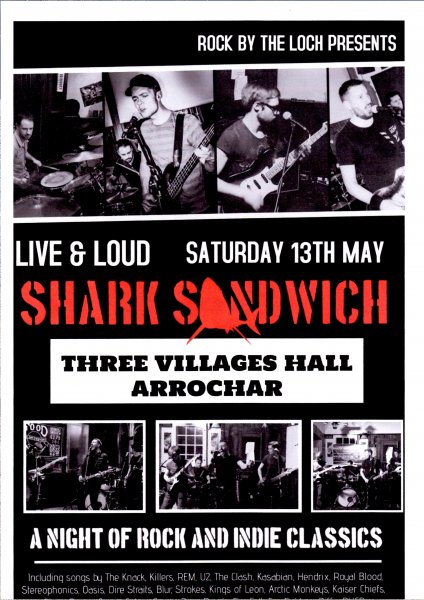 Doors open 7.30. Licensed Bar. Over 16s only.
All tickets £4. Available from 3V Hall, 3V Cafe and Post Office, Tarbet Tea Room, Two Stones B&B, and McTavishes Garage and Kitchen Garden Cafe, Arrochar. Also at www.eventbrite.co.uk